HAPPY NEW YEAR FRIENDS!!!
I hope everybody had a wonderful night last night, and I hope that this morning you are feeling good! 😉
It's FRIDAY, and you know what that means!
On the eve of Christmas Eve we made reindeer cookies for Santa and the reindeer. I posted this picture on instagram and many of you were laughing at the fact that the little guy was wearing my blardigan.
I didn't think anything of it….because I'm telling you, this kid is ALWAYS in
my blardigan
.
Which is why I got him his own!
Don't judge me.
It was just as much a gift for myself because I got mine back!
#smoothmommove
Yep, when the blue and purple ones went 50% OFF several weeks ago, I scooped up a blue one for the little man. They do make kid Barefoot Dreams items that you can find on their site, but he likes how mine is so big because he wraps up in it like a blanket!
We also got him a realllllllllly nice bean bag that I hope lasts him well into his teenage years.
Mr. Cozy was super happy and stupid cozy!
blardigan HERE / pottery barn bean bag HERE
**************************************
Speaking of blardigans, I was tagged on this ig post after Christmas and it made me so happy! It was a blardigan Christmas for these ladies!
Thanks for making my day!
Families that wear blardigans together, stay together.
#orsomethinglikethat
**************************************
I often get e-mails from y'all asking about tunic suggestions for leggings.
I didn't keep this dress for myself because it was longer than I like for leggings, but that's good news for you taller girls, so I knew many of you would still like to see it.
I'm 5'4″ and it was wayyyy to long for my liking.
For size reference, I'm wearing a small.
This dress is totally office appropriate.
print chiffon shirtdress
necklace / earrings / MUST HAVE leggings / similar brown wedge boots
Check out these wedge boots I found! I've had mine (that you see above) for almost 3 years now. but they sold out the first year I got them, and they never re-stocked.
Mine are more cognac than brown…but I LOVE the wedge heel on this new pair. These are the first affordable ones I've found in 3 years that are similar to mine!
Click HERE for this pair that is now 40% OFF!

*************************************************
I ordered this denim shirt dress right before Christmas and was planning on posting it next week.
WELL, I couldn't wait until next week when I realized it 40% OFF RIGHT NOW and selling fast (only 2 sizes left)!
I love the color, the fit, and the pockets!
For size reference, I'm wearing a small.
DANG! Mine is already sold out! Find a similar one by the same maker HERE.
Here are some other shirt dresses, just click on what you are interested in!
Most of them are on sale at a great price!

***************************************************
Just fyi, I'm living in THESE boots both in and out of the house.
And I seriously get compliments on them just about every single time I wear them.
They are great with jeans, leggings, and pajama pants. 🙂
Other heights available HERE.
These slim profiles are true to size, so don't order a size down like you often are told to do in other UGG boots.
************************************************************
Did y'all see my
Joanna Told Me To
post on Wednesday?
If you didn't, click
HERE
.
Well, I ended up finding where Joanna gets her circle hoop wood earrings.
I exchanged some e-mails with the owner of the shop, and she confirmed that these are the exact earrings that Joanna wears!
Click
HERE
for the simple wood circle earrings pictured below.
Click
HERE
for a more intricate pair spotted this season!
I might have ordered both pair for myself.
#okayidid
They already shipped so I hope to be able to show them next week!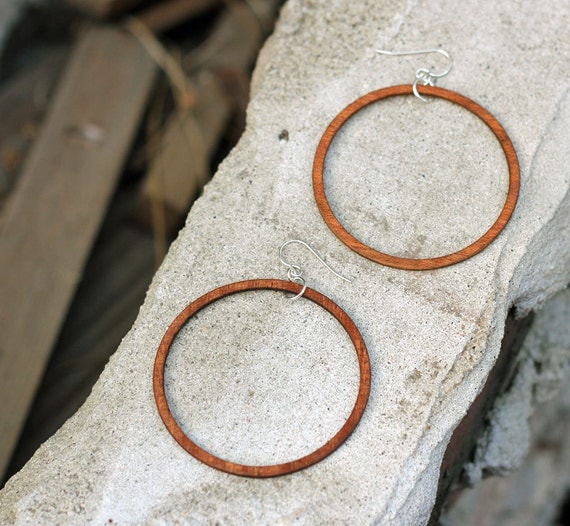 THESE BOOTS are also something I think I could see on Joanna!
Sizes are going fast, so hurry!
**********************************************************
I never get tired of pics of my boy and his dog.
Carter adores Scout. Every single time we walk into the house, the first thing Carter does is go and lay down with Scout wherever he is and love on him some!

**********************************************************
I got a new light fixture for above the kitchen table for Christmas!!!!!!!
WoooooooooooooooooooooHooooooooooooooooooooooooooooooooooooooooooooooooo!
I've been looking for one forever, but Chris was all "we already have a light fixture that works."
And I was all, "Yes, but it's fugly."
And then I finally convinced him to get it for me for Christmas!
#wellplayed
You can find it from several different sources, but I found the best deal at Amazon! I absolutely love it and feel like it "makes" this little corner of the room now.
Click HERE for the fixture.
I wanted something that mixed wood and metal, and this fit the bill!
I think it's perfect for our space, and I was very happy with the price.
******************************************************
Click HERE for this Hanky Panky boxed set on sale.
These are the original rise thongs, which are my favorite.
#youcanwearthembackwardsandyouwon'tevenknow

*************************************************************
Two blouses are NOW ON SALE that I've talked about before.
This top I showed y'all on a Shopping with Sheaffer post awhile ago is now 40% OFF! It looks great with jeans, but it also looks awesome with black dress pants! It would also look great with cords!
blouse / earrings / jeans (these are the Evyn jeans and I'm wearing a medium)/ similar grey booties
For size reference, I'm wearing a small so I think it's true to size.
And this blouse HERE (it comes in 2 other colors/patterns as well).
It's 40% OFF as well!
I'm wearing an x-small here, but I really needed a small for more room in the chest (they just didn't have it in store).
The NORDSTROM HALF YEARLY SALE ends January 3rd, so make sure you click HERE to go through it a bit yourself (because there are some stupid good deals).
If you are looking for something specific, make sure you use the categories down the left hand side of the page.
Check out this collage, some items up to 50% OFF!
It comes in black and navy as well.
Here are some other sale items:


**************************************************************
I posted this on facebook on Wednesday night, not knowing how long it was going to be lasting. Well, it's still happening!!!!
Get 40% OFF everything on the Accessory Concierge site!
code: goodbye2015.


turquoise pendant necklace 40% OFF!!!!

****************************************************************
And if you didn't see my make-up post on Monday, click HERE to see a review of all of my favorite products…and see the AFTER shot! 🙂




*********************************************************************
I have a friend who had an experience within her family this year that rocked their world.
She wanted to spread awareness by sharing her story, and I was happy to help.
Here is Sarah's story:
First I want to thank Sheaffer for giving me the opportunity to share my story. My name is Sarah and I have 2 adorable boys, Gavin (4 years old) and Landon (2 years old). The Friday night after Thanksgiving I put my boys in their cute Christmas pajamas and took their picture in front of the Christmas tree and my world was flipped upside down. I noticed a whitish yellowish glow in Landon's left eye and I immediately remembered a story I had read in the past about a little boy whose life was saved by the flash of a camera. On Saturday we took many more pictures using a flash and the glow appeared each time. After doing some research online I came across the CRADLE app that was created by a Baylor University professor, Dr. Bryan Shaw, after his son had a very similar glow and ended up having retinoblastoma (cancer). The app scans all of your pictures for the white glow associated with retinoblastoma and Coats' disease. After scanning all of our pictures we discovered the glow had been there since March. We rarely use a flash in our pictures so we had not noticed it before.
After multiple visits to different specialists over the next few days, we were told that Landon has Coats' disease and six days later he underwent his first surgery and laser treatment. Although we are relieved he does not have cancer, we have a long road ahead of us. Coats disease is a very rare condition found in children and adults where there is abnormal development in the blood vessels behind the retina of the eye which end up leaking fluid. The fluid can then put pressure on the retina which can lead to detachment of the retina and blindness. In later stages the eye may need to be removed. Through surgery and laser treatments, the leaks can be controlled and some vision may be restored. These laser treatments may need to be repeated multiple times in order to control the leaks.
I asked Sheaffer to let me tell you Landon's story to bring awareness and encourage all of you moms, grandmothers, aunts, teachers, babysitters, etc. to "Know the Glow" and have your child's eyes examined if you repeatedly see a white or yellow glow covering the entire pupil of one or both eyes (the technical term is leukocoria). There are many less serious causes for leukocoria, but it is better to have it checked out. The earlier you can identify Coats' disease or retinoblastoma the better. So ladies, turn on the flash of your camera and snap a picture of the children in your life. Not just because they are adorable, but because it could save their life. While you are at it, download the free CRADLE White Eye Detector app available on Apple and Android devices to scan all of your pictures.
For more information on "The Glow" visit knowtheglow.org, and if you would like to follow Landon's journey click HERE.
And finally, Sarah didn't ask me to share this, but click HERE for their Go Fund Me page if you are touched by this story and would like to help!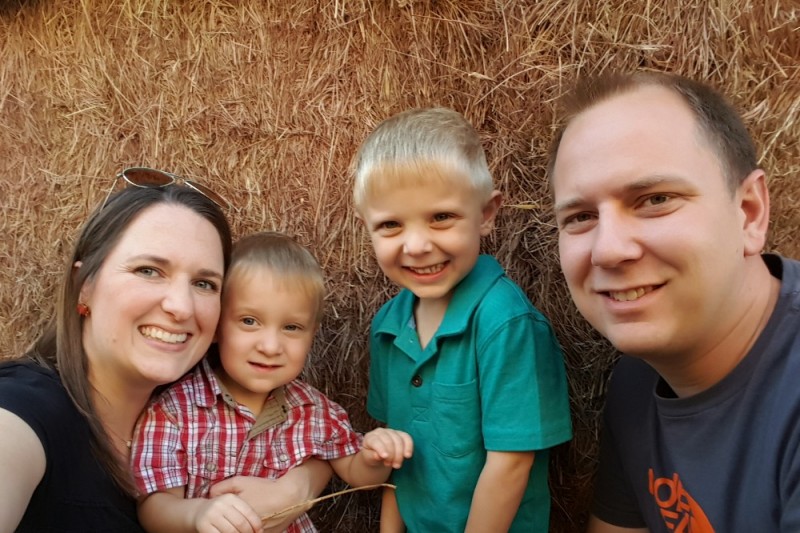 That's it for today everybody!
Have a wonderful weekend with your families and friends!
And mamas, soak up the last bits of not having to pack school lunches!!! 😉
Three Cheers to an AMAZING 2016 for ALL!!!!!
xoxo,
Sheaffer 🙂


p.s.
HUGE LOFT SALE!
An additional 60% OFF of items already ON SALE!
Click HERE to shop EVERYTHING ON SALE!
ribbed open cardigan / peplum top /
cozy relaxed tee / puffer
cowl neck sweater / chambray softened shirt /