Okay…so you all know I'm not typically a heels girl.
I love my ol' trusty wedges
HERE
(duh) and my new ones
HERE
that are ON SALE (mine are on the right). You're about to start seeing these in lots of outfit pics.
I love my
nude patent flats
and my
leopard flats
.
I love my
mandarin moccasins
.
I love my
TOMS
.
I love
my Converse
.
But heels? Not really my thing.
Until now that is.
Until about 2 months ago I basically owned one pair of peep toe black patent heels. They were nice, and I really loved them (and still do!), but I just wore them to church occasionally and to weddings.
They are pretty, but they are definitely safe.
And then I had a couple of place to go where I needed to wear heels.
So I bought
THESE
. Rawr.
And then I bought
THESE
. Double Rawr.
And then I decided I needed a post that highlighted both of my new pairs of heels.
Because in case you didn't hear. Rawr.
This is that post.
🙂
So, this was a pin that I saw for the first time last week.
I
don't think it would have ever really caught my eye before, but since I
now have
THESE
in my closet, I immediately knew I could recreate the
look!
And I don't know about you, but the picture totally intrigued me.
Who is this girl? Where was she? What was the occasion?
Who are those guys in the background?
The picture didn't link to the source, so I have no idea!
If you know who this girl is, please leave it in the comments so I can link to her!
inspiration photo
Here's how I did it.
White blouse| LOFT, from like 8 years ago, not even kidding (options below)
Skinny jeans| Nordstrom, HERE
These are 1 of my 4 pairs of Vigoss jeans.
Turquoise heels| HERE
White Sequin Bracelet|
HERE
Signature necklace| HERE
My necklace is the 16″ inch chain in "antique gold".
Turquoise Stone Drop Earrings| HERE
I thought my outfit was okay….but I didn't love my shirt.
It is around 8 years old after all.
And it was a little "sweeter" than I would have preferred for this look. Does that make sense?
So, I started scouring some of my favorite places for some lacey shirt options!
There's lots of inspiration on Pinterest with lacey shirts, so I knew I wanted to add one to my closet this season. I found several that I really liked!
a) knit trim lace top
HERE
/
b) knit back lace tee
HERE
(only small left – love the length and scalloped bottom)
c) tulip back lace top
HERE
/ d) jessica simpson pamplona top
HERE
I actually ended up getting "f" for myself. It's from Banana Republic, and I absolutely love it.
It's actually much better in person than it is online!
Here's how to get the look yourself!
distressed skinny jeans
HERE
turquoise stone drop earrings
HERE
/ White Sequin Bracelet
HERE
/ Renegade Bracelet|
HERE
So, let's go ahead and just talk about THESE heels.
Because they are fabulous.
They look great with jeans, would look awesome with a sundress, and would look just as amazing with a great little black dress.
And listen, they're heels, which means they aren't the most comfy things you'll ever wear…
HOWEVER,
as heels go, I think these are actually pretty dang good on comfort level!
Here's a collage with some pretty and bright dresses paired with the heels.
When looking at the collage below,
just CLICK on what you are interested in
!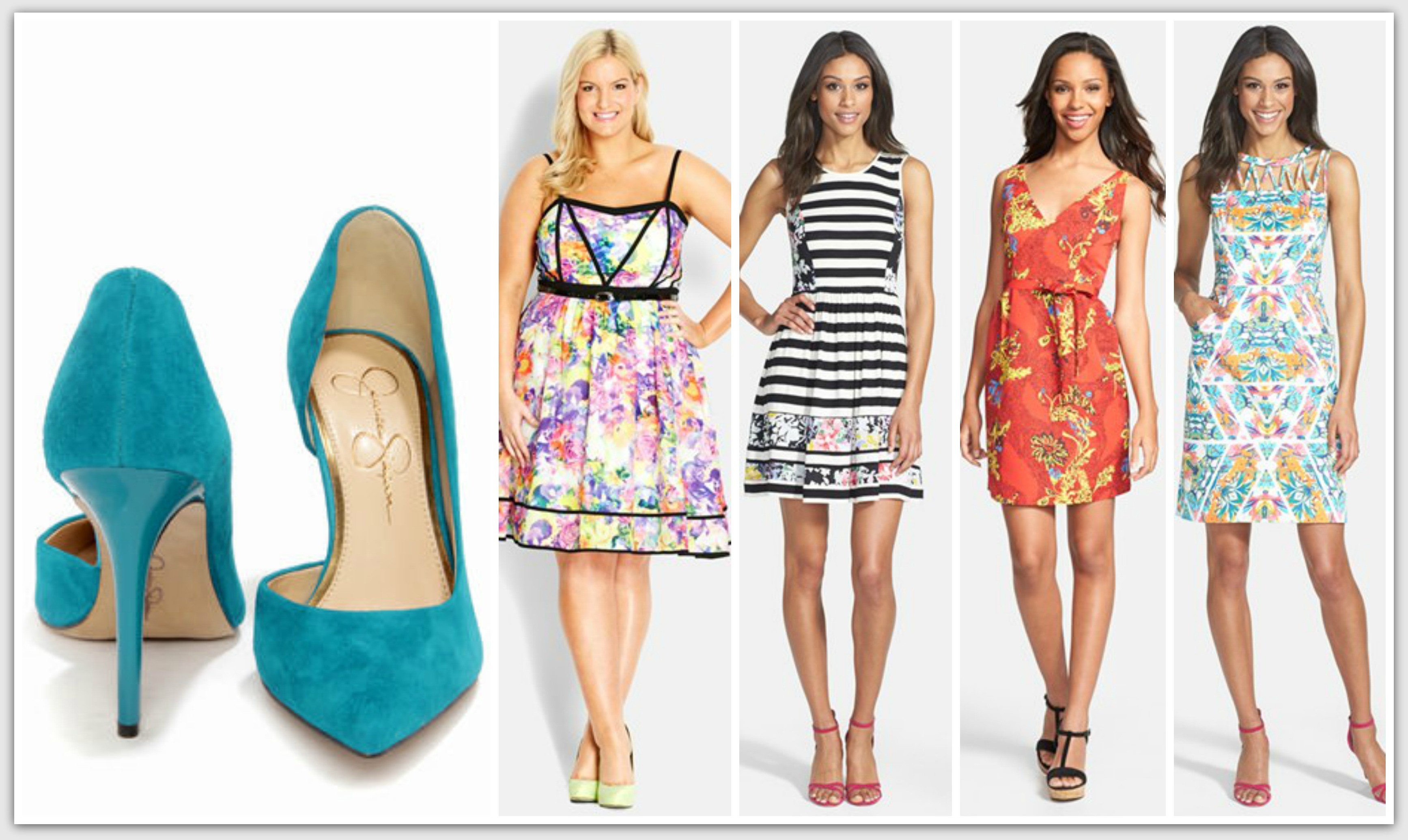 And I love THIS all cream number from Banana Republic.
Throw on the turquoise heels and some colorful jewelry? LOVE.
And check out THIS all black beauty from J Crew Factory. Love the detailing.
And one more black one…look at this gorgeous shift with intricate detailing from Anthro HERE.
It's more interesting than just a plain lbd, and I like it.
In addition to the turquoise pair, I also got a pair of sexy black cage heels.
Say it with me everybody.
RAWWWWR.
I thought I would show them to you with a couple of fancy dresses that I've looked at for myself lately. I didn't put on make-up in the following pictures because I hadn't really planned on showing these on the blog, but I've had some e-mails recently about dresses for charity events, wedding, fancy parties, etc….
and I thought, what the heck?
Might as well show the pictures!
So, here are a couple of dresses that I tried for different things I had coming up.
THIS DRESS WAS ONLY $25, but sadly I didn't keep it because I could never find a bra that worked. Also sad to report that it is now sold out. Sorry! However, I wanted to show you what a little black dress looked like with the awesome jewelry (from the Nordstrom Bauble Bar collaboration) and my 2nd pair of new heels!
Because I think this jewelry and these heels would be great additions to lots of you girls' closets.
They are versatile, and they are SASSY.
Earrings HERE
Collar Necklace HERE
Big Teardrop Necklace HERE
Black Cage Heels HERE
(I'm going to give you a great option for an affordable little black dress in a minute.)
The jewelry and the heels are HOT, right?
I AM OBSESSED. OBSESSED I tell ya.
And ya'll.
I have NO IDEA what was on my mirror in this next picture, but I promise I'm not wearing white frosted lipstick.
French Connection Textured Shift Dress HERE
I love how this dress fit and how it was short (but not too short)! This is the one I ended up going with. It has such a cute fit (I think it would look good on lots of different body types), and I loved the length of the sleeves and how the back is a little bit longer.
French Connection FOR THE WIN!
I also love THIS dress with a lace back! Totally sassy but timeless too!
I'm wearing THESE heels again and the same chunky jewelry.
You know, the stuff I'm obsessed with.:
Earrings HERE
Collar Necklace HERE
Big Teardrop Necklace HERE
Check out my lips. What in the world is on my mirror?!?
Do you see my heels? Take a minute and notice them.
And guess what? They aren't just HOT, they are COMFY!
No lie. They are the most comfy heels I've ever owned.
Now, since my above little black dress is sold out,
I thought I would put together a perfect Little Black Dress mood board.
It has the same heels and all the same jewelry that I was wearing in the
pictures above BECAUSE OBSESSED, remember?
I just added a fun little clutch and a dress that is currently in stock.
And guess what?!?
The dress in the collage below is UNDER $50!!!!
I made the collage interactive again (it takes less time for me to do than a bunch of text links),
so just CLICK on whatever item you are interested in!
I think this is such a great look!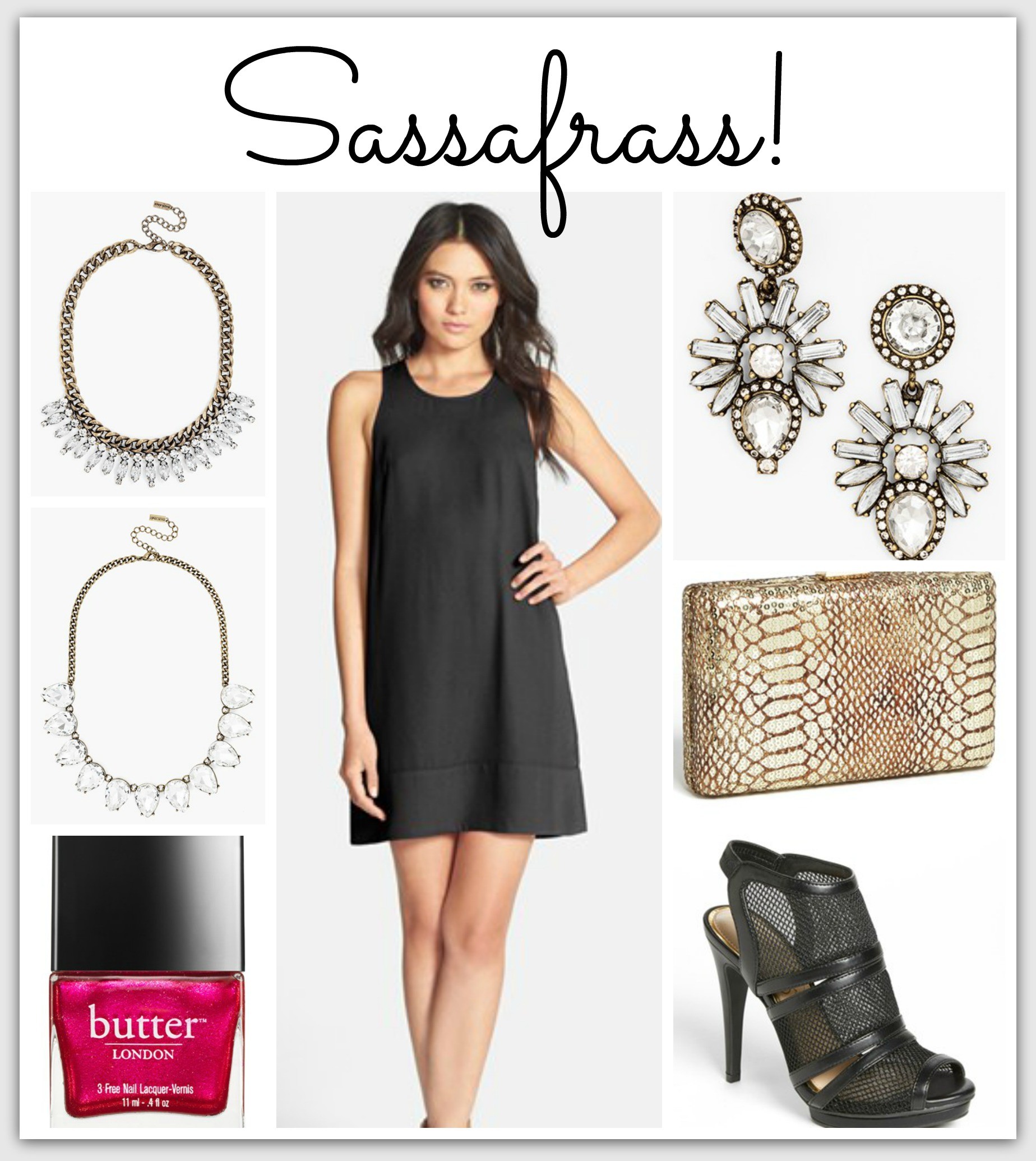 Do you love all of it as much as I do?!?
And if you aren't DYING over the heels and the jewelry, SHAME ON YOU!
The heels are sassy, sexy, and like I said, the real kicker…..they are pretty dang comfy too!
And the jewelry? What's not to love?
A handful of other things before you go…
1)
Please don't forget to tell every single deserving mom you know to enter the Special Mama's Contest
HERE
. Remember, it's for mom's of children with special needs.
Let's celebrate these special mamas together!
The winner will be announced on the blog on Monday morning!
2)
My friend Andrea saw a fabulous idea on Pinterest for Mother's Day and wrote a post about it.
You can find her post HERE.
And I'm telling you, you want to check it out.
It's such a sweet and fabulous idea….and it's SO easy…and SO special.
AND it's something that dads can TOTALLY handle.
Everybody is going to want to do this.
TRUST.
3)
If you didn't see my make-up post earlier this week, check it out HERE.
I fell in love with 4 of the products, see which ones!
Okay…so I'll go ahead and tell you…my favs have a heart by them.
Just click on the products you are interested in!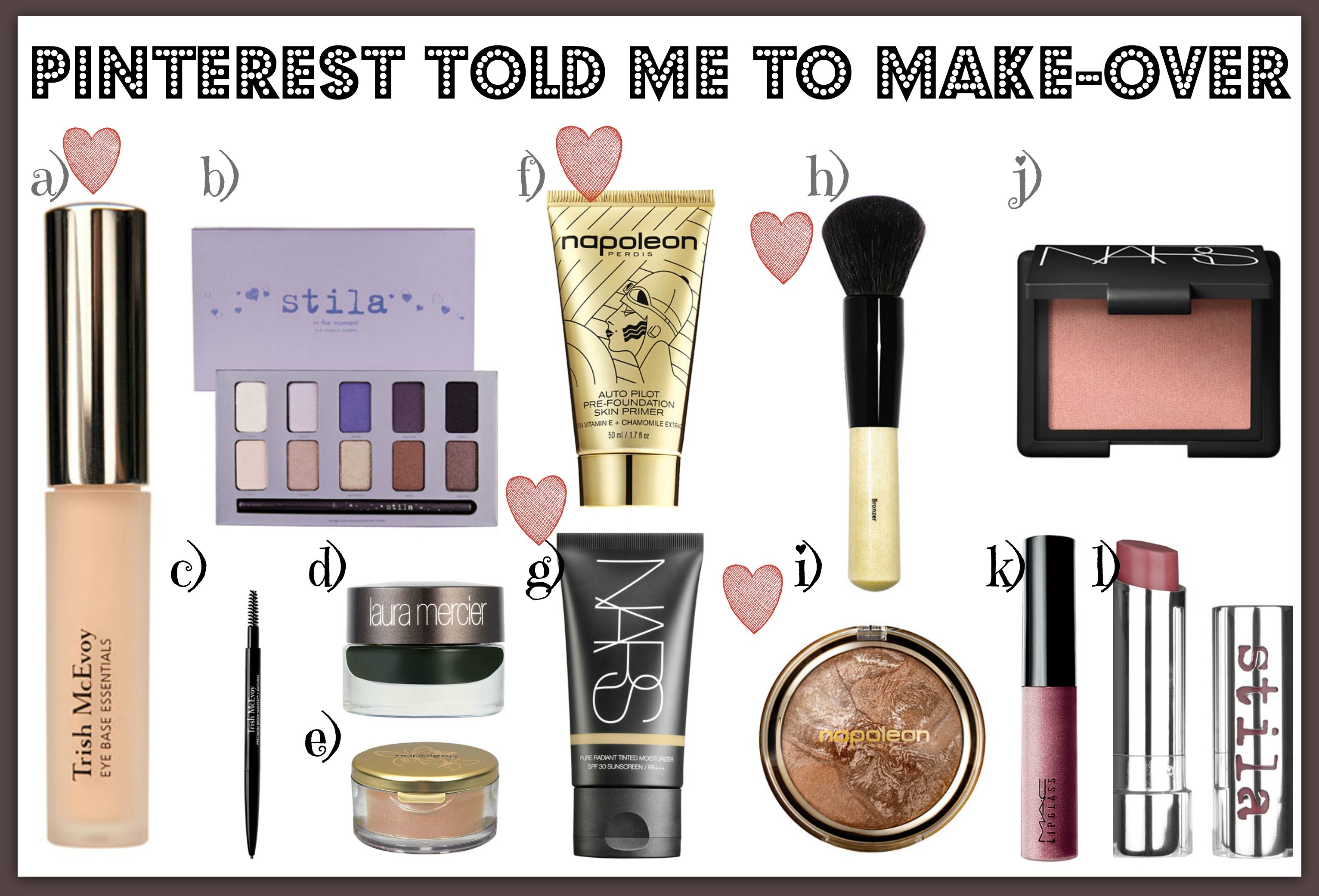 Happy Friday Everybody!!!!
xoxo,
Sheaffer 🙂