Okay…so these Nordstrom SALE posts have become some of my favorite posts to do for 2 reasons:
1) I actually have a lot of fun sorting through all of the items to find what I think you ladies would be interested in, and
2) I get such good feedback from you guys because you are so happy with the
amazing deals you get!
So, when I got an e-mail late yesterday afternoon with new sale items, I was excited to get to work! After we got the little guy to bed, we put Dancing With The Stars on in the background, and I combed through all of the items to find THE BEST ones to highlight for y'all!

I didn't even waste time on items that were like 20% off.
No ma'm.
I only highlighted SERIOUS sale items.
All items highlighted are AT LEAST 33% off, and some are up to 50% off!
Also, I didn't bother including them in the collage if there weren't plenty of sizes available.
And if I saw an item I liked but it didn't have great reviews, then I didn't include it.
So…………here's the official Pinterest Told Me To round up!
I mean….a LEATHER moto jacket, some flats with a pop of color!, Seven for All Mankind jeans, leopard UGGs, a Tory wallet, a Kate spade purse…..this sale has it all!
Just click the items that you are interested in!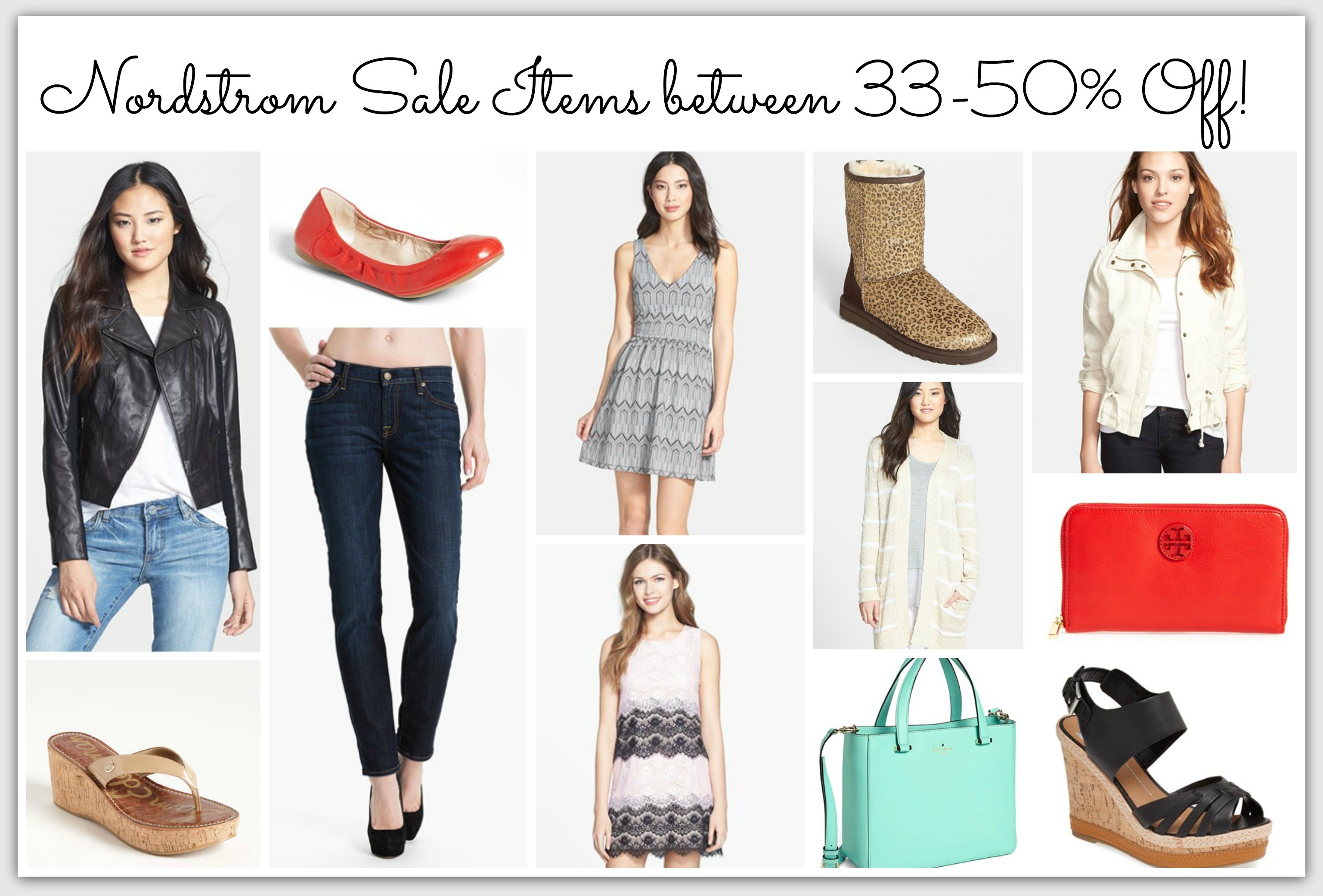 Have fun getting some deals!
xoxo,
Sheaffer 🙂